The MicroPro® wood preservative technology used in the pressure treatment of Goodfellow Terra is setting a new benchmark in environmental standards for wood preservation.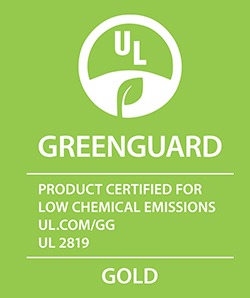 UL GREENGUARD GOLD Certification
MicroPro treated wood products bear the UL GREENGUARD GOLD Certification mark certifying that they meet strict testing criteria for volatile organic compounds (VOCs), thus helping to reduce indoor air pollution, minimize chemical exposure and create healthier indoor environments.
Goodfellow Terra products treated with the MicroPro technology are suitable for use in schools and office construction, and to create products such as children's playsets.